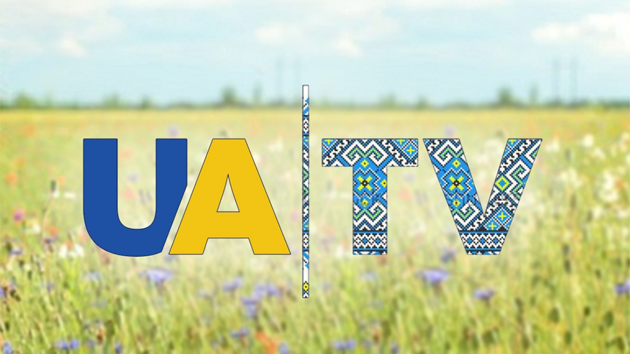 UA|TV is a 24/7 international broadcaster that targets broad audiences around the globe, and whose goal is to convey objective, unbiased, relevant and interesting information about Ukraine first hand.
UA|TV delivers the latest news every hour in five languages (Ukrainian, English, Russian, Arabic, and Crimean Tatar).
UA|TV's programs (non-news content) highlight
• the latest and current developments in Ukraine, in the east of the country and Crimea
• the reforms that are underway
• focus on achievements in the field of culture and science, outstanding Ukrainians and courageous contemporaries
• Ukraine's history
• amazing landscapes and tourist destinations!
Our website: http://uatv.ua
You can follow the latest news by UA|TV as well as leave your feedback on social networks such as
Facebook: https://www.facebook.com/UATVEN
Twitter: https://twitter.com/UATV_en
Google+: https://plus.google.com/u/0/108101708108653500021
Instagram: https://www.instagram.com/uatv.en
YouTube: https://www.youtube.com/channel/UCOmfcmDrWs7iJrXx7V5Cnwg
Premier Broadcasts of UA|TV News Bulletins: (GMT)
English-language news bulletins:
at 10 pm, 12 pm, 2 am, 4 am, 6 am, 8 am, 10 am, 12 am, 2 pm, 4 pm, 6 pm, 8 pm.
Ukrainian-language news bulletin: at 1 am, 3 am.
Arabic news bulletin: at 5 am, 9 pm (except Sundays).
Crimean-Tatar-language news bulletin: at 5.30 am, 9.30 pm (except Sundays).
Russian-language news bulletins: at 11 pm, 7 am, 9 am, 11 am, 1 pm, 3 pm, 5 pm, 7 pm.
UA|TV Non-News Content:
Unexplored Ukraine
Unexplored Ukraine is a guidebook to lesser-known travel destinations in Ukraine.
Unusual routes, exciting meetings, and unique revelations are waiting for viewers yearning to discover the wonders of Ukraine.
Duration: 15 min
Virtual Museum Tour
The project is about unique exhibits displayed in Ukrainian museums. Artefacts and pieces
of art – their history and their way to museum. Know more about the amazing fate of Ukrainian masterpieces.
Duration: 15-20 min
World of Sports
A project dedicated to Ukrainian sports stars who have earned admiration both in Ukraine and
abroad. World of Sports is about prominent athletes who share their stories of life's challenges,
professional misfortunes, hobbies, hopes and victories.
Duration: 15 min
Ukraine in Uniform
A program about Ukrainian Armed Forces, modern weapons and military equipment. Professional
servicemen talk about the nature of their job, demonstrate the skills needed to survive in
different combat situations.
Duration: 15 min
Ukrainian Reforms
A program about reforms in Ukraine, improvement of legislation, as well as cooperation between Ukrainian state organizations, NGOs, and European companies. Expert opinions on events concern
both the Ukrainian and world communities.
Duration: 10 min
Generation UA
An entertaining and informative program about the interests of Ukrainian youth. The people
featured in Generation UA tell about music, student life, sports, inventions, subcultures and
much more.
Duration: 15 min
Making History
A program offering a new perspective on the lesser-known pages of Ukrainian history while explaining UkrainianRussian relations at their present stage. Viewers will learn more about famous Ukrainians whose achievements were wrongly classified as Russian heritage as well as factors that led to the ongoing aggression of Russia against Ukraine.
Duration: 15 min
Master of Crafts
Master of Crafts is an opportunity to know more about modern professions and traditional crafts
in Ukraine and about the people who devote themselves to the professions they love. Showing
the professions of Ukrainians, their great potential, diligence and modesty.
Duration: 15 min
Made in Ukraine
Made in Ukraine is dedicated to the achievements of Ukrainians in the fields of science and
technology, as well as cultural projects established in Ukraine.
Duration: 15 min
Ukraine: The Labyrinths of History
A historical investigation program uncovering the unknown history of Ukraine and
sharing facts hidden by Russian propaganda. A new perspective on the secret pages of Ukrainian
history.
Duration: 15 min
Touchpoints
A program about life in Ukraine through the eyes of foreigners. Heads of foreign cultural centers
and diplomatic missions share their impressions of Ukraine and Ukrainians.
Duration: 15 min
Taste of Ukraine
Ukrainian cuisine in every part of the world. Taste of Ukraine is about traditional recipes, easyto-make
and delicious dishes that bring the spirit of Ukraine to your home.
Duration: 5 min
Ukraine on Stage
A program about Ukrainian composers and musicians, interesting music projects, international festivals and contests, and prominent Ukrainian cultural figures.
Duration: 15 min
ProART
Sculpture, painting, music, cinematography, and cultural life in all its forms. ProART is
an opportunity to be informed about breaking news from the world of arts. It's a story about
unique exhibitions and projects in Ukraine, as well as prominent cultural figures.
Duration: 15 min
Satellite Retransmission:
Europe Hot Bird 13C (13.0° E)
Frequency: 10930 MHz
Polarization: Horizontal
Symbol rate: 30000 Msym/sec
FEC: 2/3
Modulation: Mpeg-4, 8PSK
Asia AzerSpace-1 (46.0°E)
Frequency: 11039 MHz
Polarization: Vertical
Symbol rate: 3700 Msym/sec
FEC: 5/6
Modulation: DVB-S, Mpeg-4
America Galaxy 19 (97.0°W)
Frequency: 11929 MHz
Polarization: Vertical
Symbol rate: 22000 Msym/sec
FEC: 3/4
Modulation: Mpeg-2
IP Multicast
HD version of the channel is available for TV cable operators and providers in IP Multicast.
To receive the channel's stream and to sign free of charge Retransmission Agreem ent,
please refer to development@uatv.pro
Every day, every minute, the UA|TV team is working tirelessly, in order to deliver
qualitative, full and interesting information, to prevent disinformation about Ukraine.
UKRAINE TO THE WORLD!